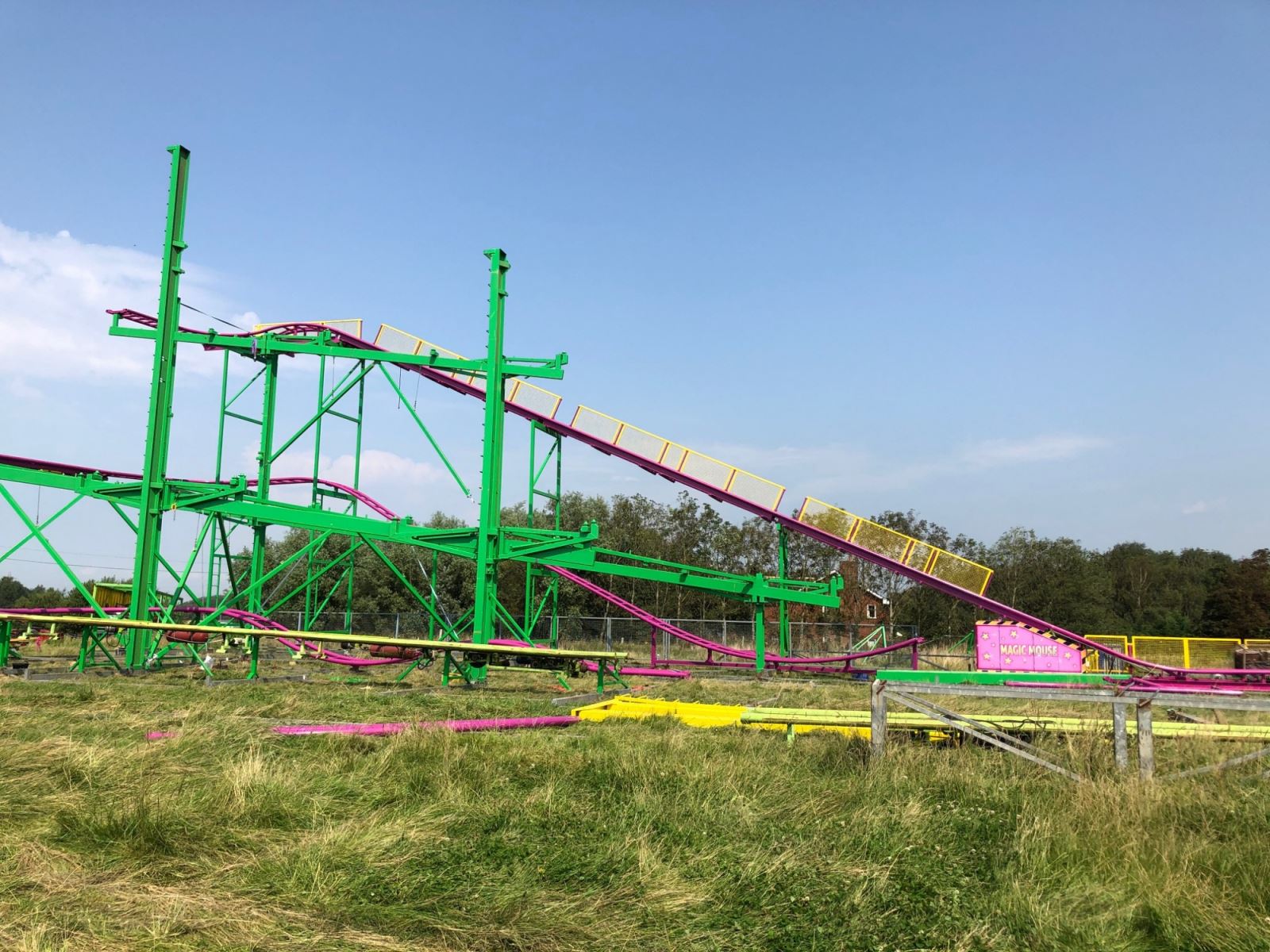 It's the home of some of the World's best Roller Coasters and a new one is now in Blackpool and building up albeit on a temporary basis at one of Blackpool's favourite fun fairs.
Having seen their annual fun fair cancelled as a result of COVID-19 back in May at Whyndyke Farm, Carousel Funfairs Head, Gary Gore was determined to being back and bigger and more thrilling fair once he was given the green light by the Government to open and he has certainly delivered at the event which opens on Friday 14th August through until Bank Holiday Monday August 31st just off Preston New Road on junction 4 of the M55
The fair on this occasion will feature over 20 rides and attractions. "Best of all," says Gary Gore from Carousel Funfairs, "we have brought in a fantastic spinning wild mouse roller coaster this year and Blackpool's only Sky View which spins riders at over forty metres skyward for an exhilarating experience they'll never forget with views across the whole of the town and to the coast."
Plus on Wednesday's there will be super wristband sessions for or a one off charge of £7.99 for unlimited rides on many of the attractions on offer with sessions starting from 12:30 – 4pm and 4.30pm – 8pm.
As well as the full size Roller Coaster there is also a children's rollercoaster, families will love the Dodgems, the Twister, Dumbos or the Waltzer while the Cliffhanger is a spectacular ride which always goes down a hit with all ages.
There is also a new Ghost Train plus an amazing selection of kid's rides including the train ride, cups and saucers, clown around and toy ride. The fair is open every day from 1pm until 8pm with rides operated by tokens and deals including 25 tokens for £20 with rides starting at 2 tokens except on Super Saver Wristband days Wednesday 19th and Wednesday 26th of August the fair will open 12:30 until 8pm.
Plus by logging on to www.carouselfunfairs.com there are special vouchers available and competitions. The Wild Mouse is not included in the Wristband Promotion.
Related
0 Comments