On July 4th Thornton Hall Country Park launched the UK's first Farm Safari Drive Thru, so you can still explore their Farm in the safety of your vehicle.
The route takes about 45-50 minutes, where you'll travel over 160 acres being able to see animals such as llamas, alpacas, emus, horses, ponies, goats, sheep, cattle red deer and ducks, some up close, some at a distance. Not only that, but the views are also incredible!
Here's an insight to a visit we took:
This was a very unique experience, so we were not sure what to expect. We arrived slightly early for our allocated slot, but we were greeted with huge smiles and enthusiasm from their amazing staff. The measures in place made us feel so safe, especially with it being one of our very first outings. Before the tour you have the option to buy animal feed and binoculars – which is a great addition and highly recommended.
Throughout the day, nothing seemed a problem or too much trouble, and there were staff and signs along the route to tell you about the animals and share some interesting facts, like did you know alpacas are pregnant for 355 days?!
They create stories and characters across the trail, which really brought the whole day to life and kept the children engaged. However, the highlight of the tour really was all the amazing animals we got to see.
In particular Bruce the stag! He completely stole the show, a true spectacle of beauty. It's amazing how close you get to the animals, despite being in a car – we can't imagine any other safari style trip in the UK where you can get so close to them. It was great to meet so many animals with fascinating personalities, like this inquisitive goat!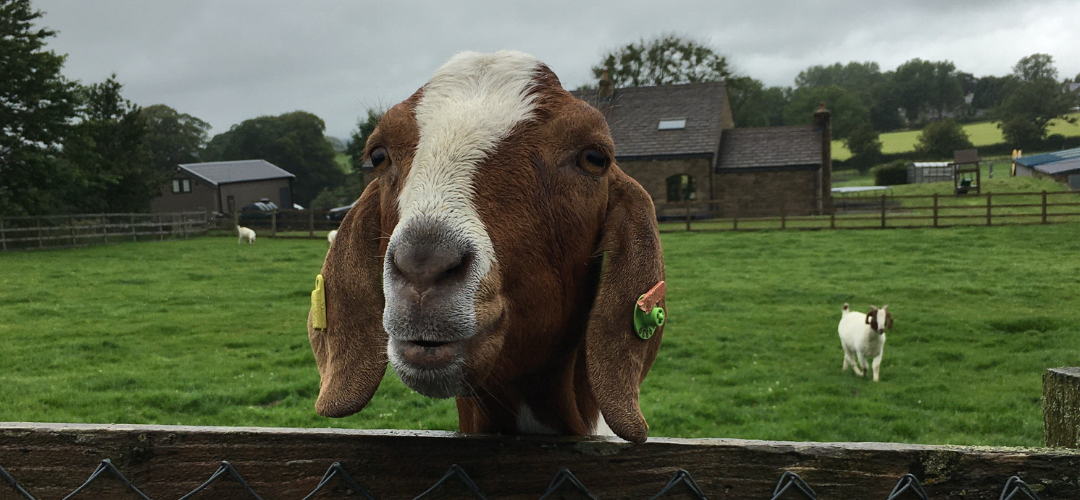 After we finished the tour, we enjoyed a Roosters takeaway which is a food and drink service onsite at the farm. They sell delicious meals such as 5* gourmet burgers and pizza, as well as a selection of children's meals too. We placed our order in the car park and payed via contactless payment. The order was then delivered to our car to enjoy together.
Overall, it was a great trip out and definitely worth it if you are looking for something educational and thoroughly entertaining for the entire family. The COVID-19 guidelines in place were exceptional which is good to know if you're nervous about visiting attractions.
Cannot recommend this highly enough!
To find out prices, times and 'need to know's follow the link https://www.farmsafari.co.uk/drive-thru-farm-safrai
Related
0 Comments