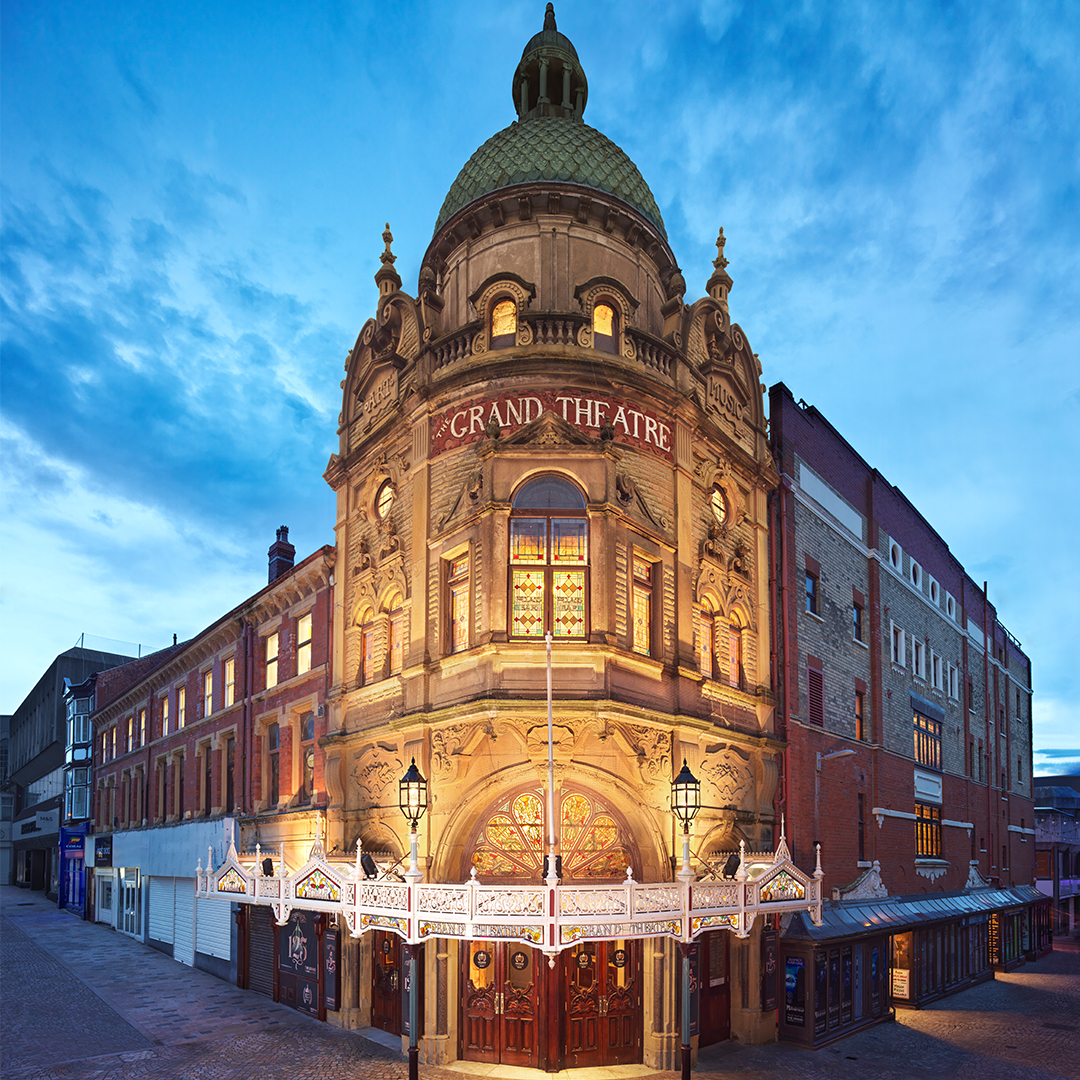 Blackpool Grand Theatre, like many arts organisations across the world, has been busy moving hundreds of touring shows into a new Autumn/Winter 2020 season.
Over the past few weeks while working from home, caring for our children, families, and staying indoors has become the normal, Blackpool Grand has been moving a whole season of shows and helping thousands of its customers amend their bookings.
Planning for the future, Ruth Eastwood CEO said 'Firstly, I want to thank the thousands of customers for their patience and understanding at this challenging time. Our small team (just five of us) has been moving, refunding and crediting customers over the past few weeks, as quickly as humanly possible, no mean-feat I must tell you.
'At the same time, I've been moving many of the shows we had planned for Spring/Summer into Autumn/Winter. The programme is packed with a wide selection from music and drama, to comedy and dance.
'I'm delighted to have only had to cancel a few shows. Most have moved to new dates, so you can still enjoy much of the great line up planned for earlier in the year. I'm very much looking forward to welcoming you all back from September.'
The Autumn/Winter 20/21 programme includes;
Drama at Blackpool Grand includes Father Brown – The Murder In The Mirror (15-19 Sep) and for 2021; Helen Forrester's By The Waters Of Liverpool (26 Apr 2021), Some Mothers Do 'Ave 'Em (11-15 May 2021), and soon a re-scheduled date for The Cat and Canary (Mar 2021).
Comedy is a highlight with the likes of UK Drag Race stars Baga Chipz, Divina De Campo and Blu Hydrangea, headlining in Sleeping 'with' Beauty – The Adult Pantomime (6 Sept). Television legends Jon Richardson (13 Sep), Frank Skinner (15 Oct), Alan Carr (20 Nov), Ed Byrne (11 Jan 2021), Jason Manford (28 Feb 2021), and Julian Clary (10 Apr 2021).
Dance; The Ballroom Boys double-act Ian Waite and Vincent Simone promise another wonderful evening of old-fashioned variety - dance, comedy and song! (20 Oct), for 2021 don't miss; Breakin' Convention the Hip Hop festival (22 May 2021), and the Russian State Ballet of Siberia (Jan 2021).
Classical; Blackpool Symphony Orchestra (20 Sep), and Grand Christmas Concert (14 Dec).
Family Fun; Tiger Who Came To tea (22-23 Sep), Dragons and Mythical Beasts (24 and 25 Nov), Snow White and the Seven Dwarfs (4 Dec to 3 Jan 2021), and announced soon PJ Masks (9-11 Jul 2021).
For One Night Only; Olivier award-winning Showstoppers! (5 Sep), Craig Revel Horwood (11 Sep), Anything For Love (12 Sep), Sunday Night At The Grand (27 Sep), Tim Vine Plastic Elvis (16 Oct), Beyond The Barricade (4 Oct), Marty Wilde Dreamboats and Petticoats (18 Oct), The Greatest Love of All (22 Oct), Maximum R'n'B (24 Oct), That'll Be The Day (2 Nov), The Rolling Stones Storey (7 Nov), 80s Live (22 Nov), Lost In Music (21 Jan 2021), Steve Steinman's Love Hurts (23 Jan 2021), Red Hot Chilli Pipers (18 Apr 2021). Soon to be announced; Elkie Brookes (15 Jan 2021), Fascinating Aida (16 Jan 2021), Magic Of Motown (9 Apr 2021)
Musicals; Bring It On! The Musical (6-10 Oct), Boogie Nights (2-6 Jun 2021).
The impact of the COVID-19 on the arts cannot be underestimated. Blackpool's Grand, more than ever, will need your help to survive the COVID-19 closure and continue to offer shows and workshops in the heart of the local community.
Ruth went on to say "Although we are incredibly grateful for the public funding we receive, it represents less than 7% of the income we require to operate. We earn our income through the tickets that you buy. This funds our work both on and off stage, providing an incredible resource for schools and community groups. As a registered charity, the loss of all income from ticket sales, ancillary sales (bars, programmes etc.), hires and other activities represents a significant and real financial risk to this organisation".
"Blackpool Grand Theatre has been at the heart of the community since it reopened in 1981 and last year celebrated 125 glorious years. We plan to re-open as soon, and as safely, as possible and hope, together, we can get through this – 'The Curtain Will Rise'".
There's three active ways to help support Blackpool Grand at present: donate to the new 'Recovery Fund' at www.blackpoolgrand.co.uk/donate, go online at www.blackpoolgrand.co.uk and purchase tickets for future shows, or become a member of the 1894 Club www.1894club.co.uk.
Related
0 Comments