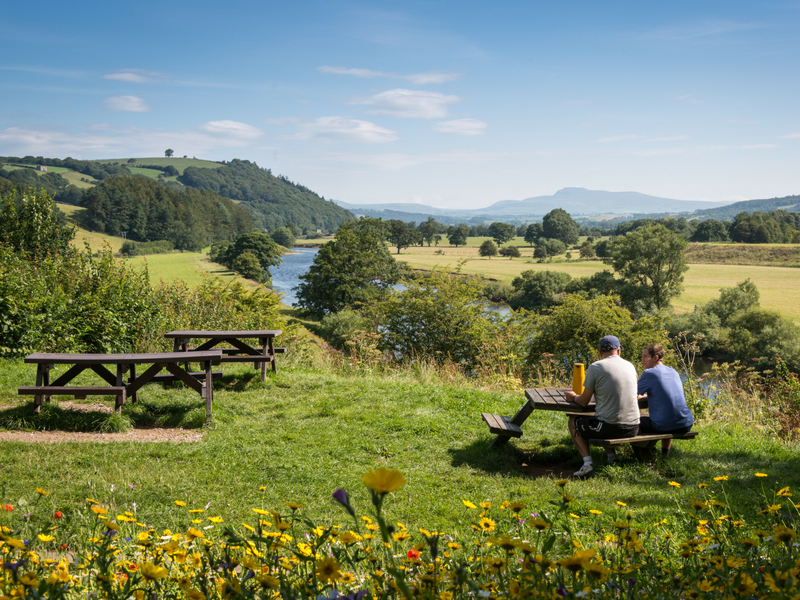 John Ruskin, the Victorian artist, poet and art critic famously wrote of the Lune Valley 'I do not know in all my own country, still less in France and Italy, a place more naturally divine.'
The spot in Kirkby Lonsdale is now known as Ruskin's View and is still a great vantage point to view the area. Stay over at The Royal Hotel in the town centre so you can visit early before anyone else.
The Lune Valley, also painted by Turner and Constable, particularly impressed the 18th century poet Thomas Gray who described the Crook O'Lune in particular as having "every feature which constitutes a perfect landscape."

You can walk or ideally cycle from Lancaster to Caton and the Crook 'O' Lune (a sharp bend in the river likened to a shepherds crook), 15km along the banks of the River Lune. You'll pass Gray's Seat and so can see for yourself what the poet so admired, since the view has barely changed.

The Fenwick at Claughton (between Caton and Kirkby Lonsdale) is a 250 year old country inn that's been refurbished as a four star inn and gastro-pub with large open fires, low-beamed ceilings, oak planked floors and fantastic food. You can almost imagine Thomas Grey calling in for a fl agon of ale after a day of walking and musing.
Related
2 Comments