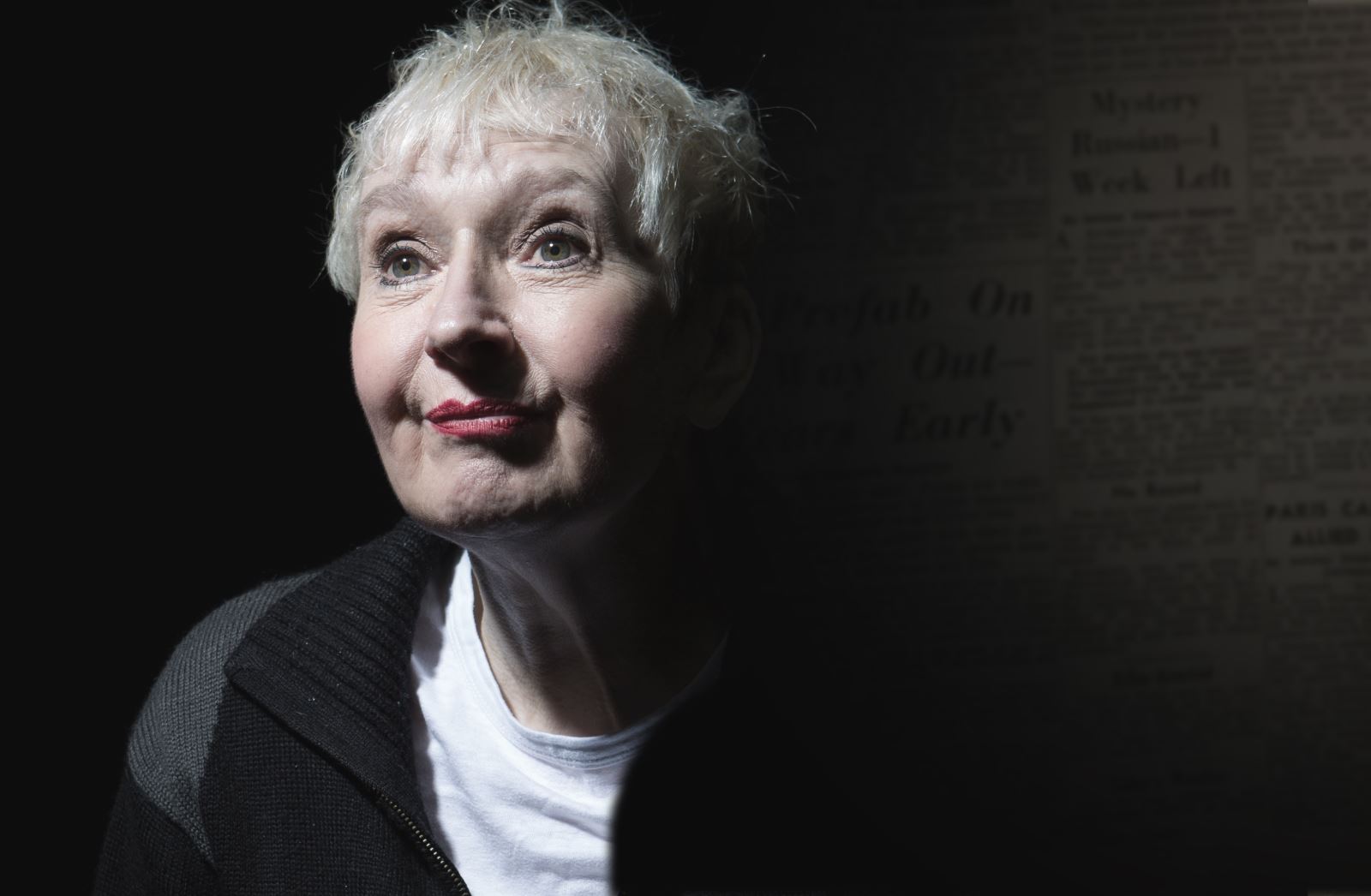 Focused on celebrating women's cultural, economic, social, and political achievements, International Women's Day raises awareness against gender bias across the world and encourages you to take action for equality.
2020's theme is #EachforEqual, which promotes the message that an equal world is an enabled world. It places the question of how you are, as an individual, doing your part to achieve a more gender-balanced world.
Even though the 8th of March is one day, the effect of International Women's Day is infinite. At the Grand, we're always celebrating the achievements of women who helped shape the industry.
From the first female playwright to the longest-running play on the West End based on a woman's novel, we celebrate the women who paved the way for modern novelists, playwrights, and actresses.
If you fancy watching something a bit different this March, RSC's Taming of the Shrew (Fri 3 and Sat 4 Apr) reverses gender roles from the original story. Instead of the play focusing on Katherine and the search to find her a husband, a man plays Katherine and a woman plays the confident love interest who's trying to win a bet to marry Katherine.
The play also shifts the power dynamics of the 1590s. Women weren't meant to look people in the eye during Elizabethan England but the play reverses this. Actresses look people directly in the eyes while actors don't and, similarly, the actresses take the men's hand in greeting and kiss them. The costumes themselves are a representation of female power, with women having dominating costumes that are imposing, expensive, and beautiful while the men have more subtle and delicate costumes.
Knowing the play and its message gives it a different approach; hearing certain messages from women is bound to have a different effect and allow for a more impactful play. Reversing gender roles in Shakespeare highlights how the playwright was focused on universal and humane matters, not simply gender-specific issues.
If there's something history has taught women, it's that work is never finished. Women can't rest on their laurels and past achievements in theatre, and in all other areas of society. And International Women's Day is about reminding the entire world how far women have come.
The day is, perhaps, especially important to remind women of the pioneers who forged the way and how it's an everyday battle. But it's also to celebrate women and their accomplishments by keeping women's issues a current topic and by providing information on what's been achieved so far.
Here at the Grand we're also revealing what really happened to Shakespeare's star-crossed lovers in Lost Dog's Juliet and Romeo (Tue 28 Apr). It turns out they didn't die in a tragic misunderstanding; they grew up and lived happily ever after. Well they lived at least.
Now they are 40ish, at least one of them is in the grips of a mid-life crisis, they feel constantly mocked by their teenage selves and haunted by the pressures of being the poster couple for romantic love. They have decided to confront their current struggles by putting on a performance – about themselves. Their therapist told them it was a terrible idea.
We've also got great laughs as Cheryl Fergison (EastEnders), Nicole Barber-Lane (Hollyoaks), Rebecca Wheatley (Casualty), and Nicki French (Eurovision) star in Menopause the Musical 2 (Sun 5 Apr). Hot flushes, night sweats, mood swings, memory lapses, weight gain – these are a few of our favourite menopausal things! Cruising Through Menopause is a hilarious, heartfelt, reassuring and unflinching look at the joys of menopause and friendship. When your life is a bumpy ride full of twists and turns, it's hard to find true friends. But step on board and we'll take you on a trip of self-discovery, love and friendship all backed by a soundtrack of toe-tapping parodied hits! For these four ladies the menopause was not the beginning of the end, but the beginning of a beautiful friendship where love conquers, and friendships never fail.
The incredible Su Pollard returns to Blackpool's Grand to give a one-woman tour-de-force performance in Harpy (Tue 14 Apr). Birdie's a hoarder. The neighbours call her a harridan and a harpy, although most have never even met her. They see her hoard as a hazard for house prices. But it isn't rubbish. It's her life's work and it exists because years ago something deeply cherished was stolen from her, and Birdie's not been able to give up anything since. She'll do anything to get this priceless thing back. Anything at all.
There's also the chance to involve your little ones with a brilliant retelling the classic fairy-tale with a Northern Ballet twist, Little Red Riding Hood (Sat 18 Apr) is the perfect opportunity for your little ones to enjoy live ballet, music and theatre.
Little Red Riding Hood is a kind and thoughtful little girl who loves her family. One day, on a visit to her grandmother, she meets a very hungry wolf in the forest who just wants something to eat. But is he really such a big, bad wolf? Join Little Red on her adventure as she makes friends and discovers the importance of kindness.
No-one will ever put Baby in the corner as Dirty Dancing The Classic Story on stage comes to the Grand's stage throughout August.
Seen by millions across the globe, this worldwide smash hit tells the classic story of Baby and Johnny, two fiercely independent young spirits from different worlds, who come together in what will be the most challenging and triumphant summer of their lives. Featuring the hit songs, including Hungry Eyes, Hey! Baby, Do You Love Me?, and the heart-stopping (I've Had) The Time of My Life.
The Grand joins the world in its celebration with shows you can watch with the entire family.
Grand Theatre, 33 Church Street, Blackpool FY1 1HT
Box Office 01253 290 190
blackpoolgrand.co.uk
Related
0 Comments