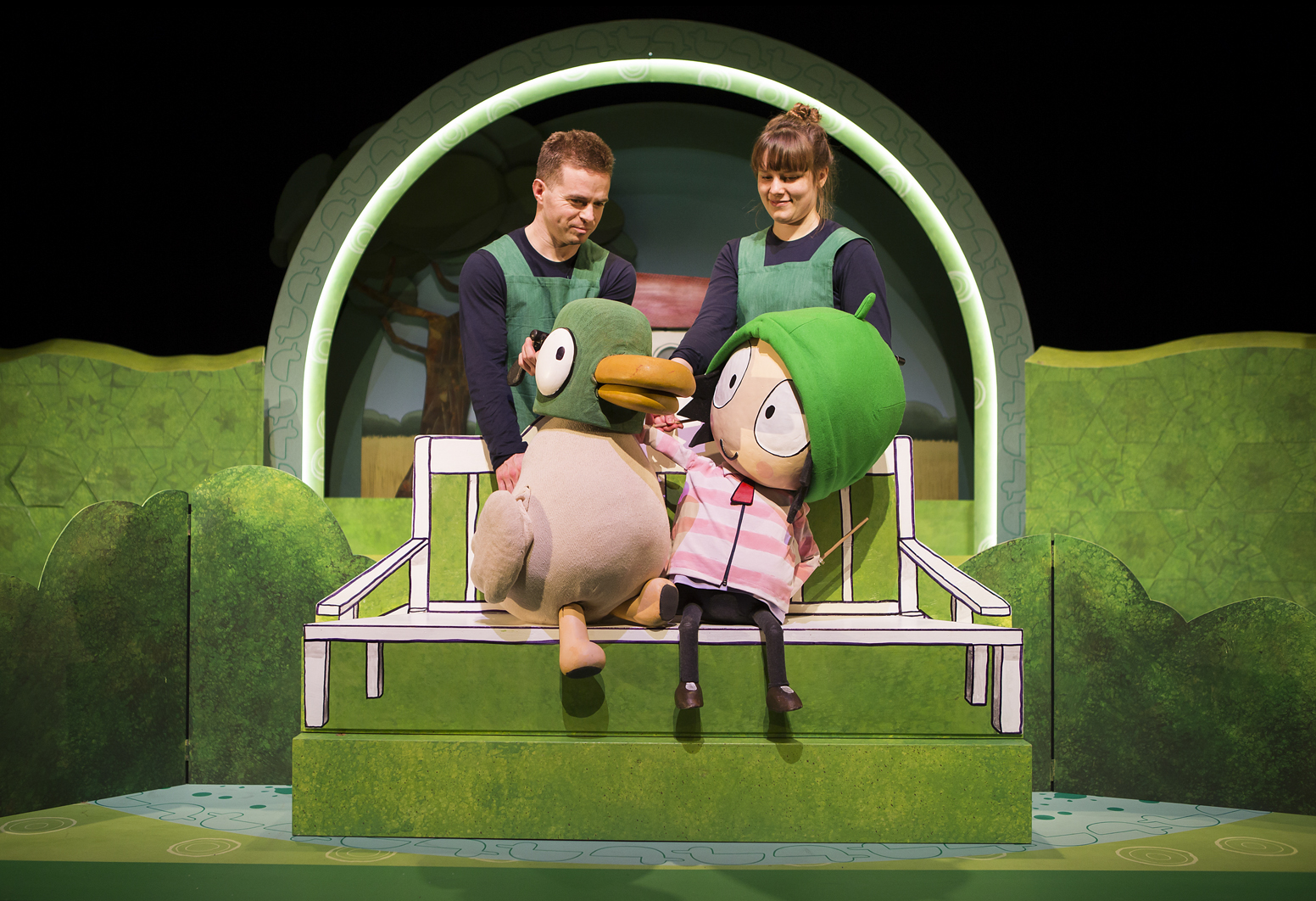 Families and little ones will be able to see some of their television favourites on the stage when CBeebies' Sarah & Duck bring their live show to The Dukes this March.
The beloved BAFTA award-winning show is brought to life in Sarah & Duck's Big Top Birthday, a magical adventure that is the perfect introduction to theatre for children aged three and above.
When the titular duo decide to throw a birthday party for Scarf Lady in their garden, their friends – including The Ribbon Sisters, Flamingo and Umbrella – each audition with their act for the circus-themed bash.
Directed by Roman Stefanski, who oversaw the live adaptation of children's TV show Charlie and Lola, children will be spell-bound by the enchanting blend of music, a transforming set and life-size puppets.
The production also features pre-recorded dialogue from the show's regulars] voice-actors, including Lesley Nicols (Downton Abbey) as Scarf Lady and narrator Roger Allam.
Sarah & Duck's Big Top Birthday is at the Lancaster venue on March 13 at 4.30pm.
Tickets are priced £13 each. To book, contact The Dukes box office on 01524 598500 or visit www.dukeslancaster.org
The Dukes current family theatre season ends on May 30 with three performances of Mischief and Mystery in Moominvalley. Families will then be able to enjoy the return of the 'Play in the Park', with Alice in Wonderland in Williamson Park from July 7 – August 22
Related
0 Comments