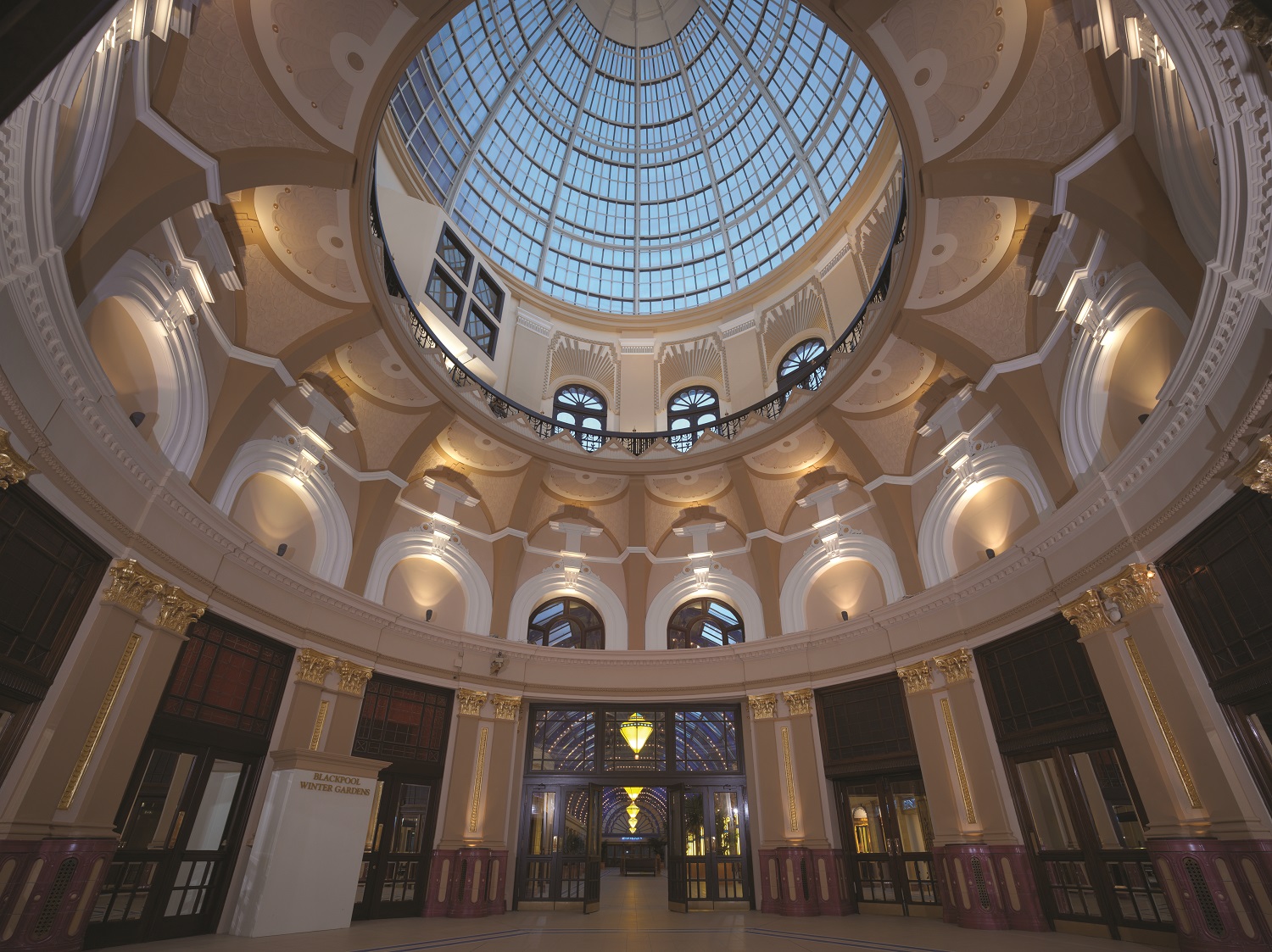 The world-famous Winter Gardens will again throw open its doors for an exclusive access all areas event, allowing the public a rare chance to explore every nook and cranny of the grade 2* listed building. The Open Day will take place on Thursday 27th February from 11am until 3pm.
The public will get the chance to visit backstage of the Opera House and a chance to tread the boards, so many famous faces have previously walked on, visit the backstage dressing rooms, and get up close to the historic Wurlitzer theatre organ.
The grandeur of the Empress Ballroom will be free to explore whilst the often-overlooked Spanish Suites will offer a unique insight into Blackpool's largest entertainment venue. The open day will give the public the chance to explore and learn of the extensive history the building beholds after more than a century.
Hosting a range of events from business lunches, exhibitions and conferences, the Winter Gardens is home to some of the UK's most iconic and spectacular spaces, including the world-renowned Empress Ballroom home to some of the most famous gigs of all time, and stage to speeches from every prime minster since Sir Winston Churchill.
Not forgetting the 'Wonder Stage', the UK's largest and venue to everyone that's anyone in showbiz including 1D, Frank Sinatra and Peter Kay. With a further 20 plus unique and breath taking spaces to explore, the open day is a rare and unique opportunity to experience them all, including the ones people don't know exist.
Blackpool's Winter Gardens first opened to the public on 11 July 1878, with a lavish ceremony attended by the Lord Mayor of London and Mayors and Mayoresses from 68 towns throughout the country. Through its collection of theatres, ballrooms, exhibition halls and public spaces the venue has welcomed many millions since, including stars of stage, screen, and world politics
The events offers the opportunity for guests to view the 3,000 capacity Empress Ballroom, which has played host to countless party conferences and politicians; and to marvel at areas such as the stunning Spanish Hall suite and discover more about its restoration from the people in charge of replacing the original glazed ceiling.
Michael Williams, Managing Director comments: "The Winter Gardens Open Day which gives a rare opportunity to explore the entire venue front to back and to see for themselves how big the venue is but all the places that make this wonderful building work together. Throughout the day the Winter Gardens team will also be on hand to answer any questions – we look forward to seeing you."
For more information about the open day, visit www.wintergardensblackpool.co.uk or call the Winter Gardens on 01253 625252.
Related
0 Comments