Lancashire has some of the best country walking in England, from short, gentle rambles to long distance treks allowing you to enjoy some of the best views and vistas the county has to offer.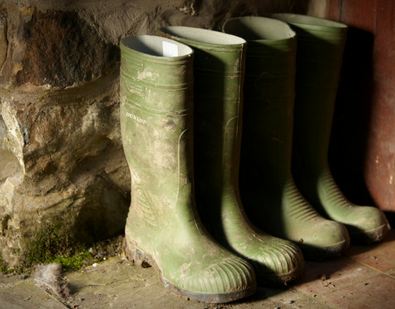 The Tolkien Trail in the Footsteps of JRR Tolkien, Ribble Valley
Walk in the footsteps of author J.R.R. Tolkien who regularly stayed at Stonyhurst College in the Ribble Valley. This five and a half mile walk explores the richly beautiful surroundings that inspired him and a number of names which occur in The Lord of the Rings are similar to those found locally.

Walking With The Witches Trail, Pendle
In the shadow of Pendle Hill lie pretty villages, which tell a story of intrigue and witchcraft nearly 400 years old. Follow in the footsteps of the legendary Pendle Witches on this seven and a half mile walk.

Darwen Tower Walk, Darwen
A West Pennine Moors Trail circular walk takes in some fantastic views of the surrounding countryside from Darwen Moors. Darwen Tower was built to celebrate Queen Victoria's Diamond Jubilee in 1897.
The Wayside Arts Trail, Burnley
The Wayside Arts Trail leads up to Burnley's Panopticon, Singing Ringing Tree, at Crown Point. This route gives two walks of eight and three miles.

The Lancashire Cheese Walk, North Preston
Explore the area just north of Preston, known as the Lancashire Milk fields, on this six mile circular walk starting and finishing in the village of Inglewhite.

Gawthorpe Circular Walk, Padiham near Burnley
Discover Padiham and the surrounding countryside on this four mile circular walk. The walk includes natural woodlands and views of Gawthorpe Hall.

Pendle Hill Walk, Pendle
History and legend has woven a spell over Pendle. Pendle Hill rises above this ancient hunting ground, once the home of wolves and wild boar. To this day it is dotted with tiny hamlets and farms. Relish in the beautiful surroundings on this five mile walk and be rewarded with spectacular views at the top.
Related
1 Comments