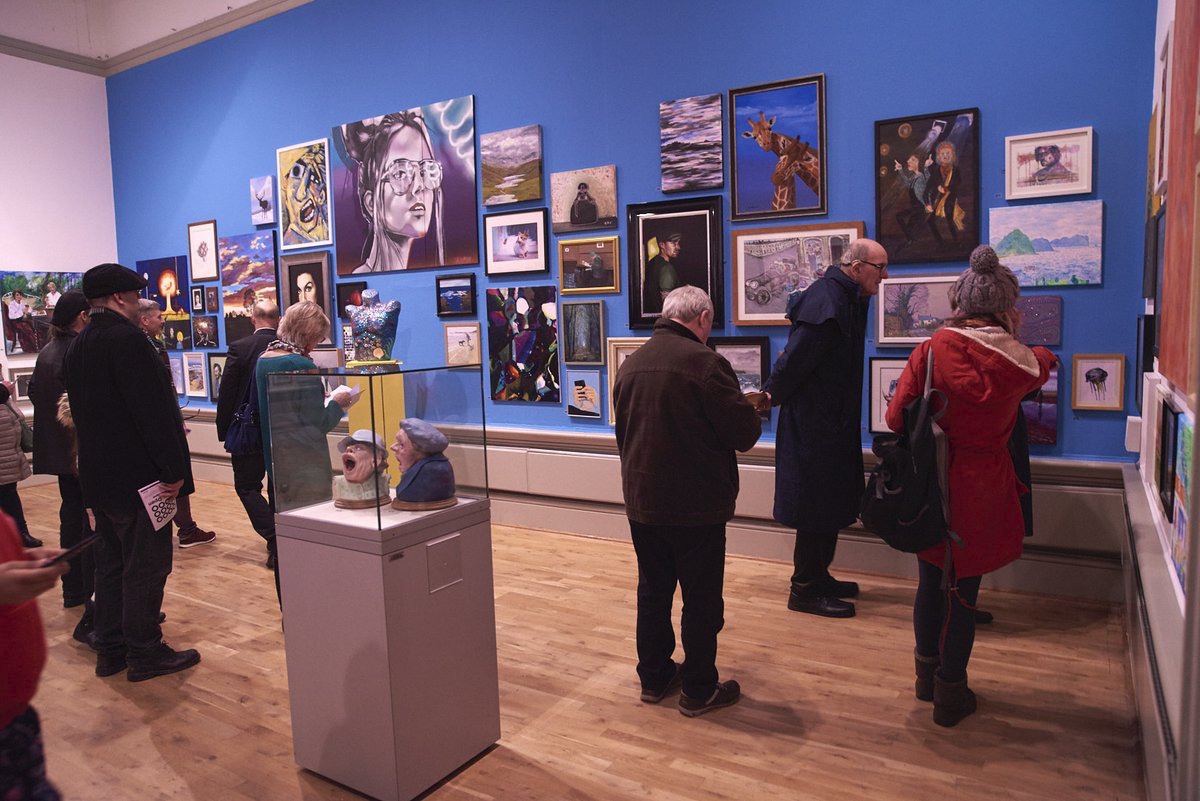 .
The Harris Museum, Art Gallery & Library's annual celebration of local artistic talent opens this week with a special public preview night on Friday 13 December
The work of over 320 Preston-based artists' will go on display this week at the annual Harris Open exhibition which opens on Friday (13 December).
The exhibition will showcase work from artists from a range of backgrounds and include photography, sculptures, ceramics, textiles as well as digital and traditional painting.
This year the Harris is also highlighting work by local organisations The FX project (part of Caritas Care in Preston), Young Addaction, and Guild Lodge .
There will also be work from Art and Mind, a group that meet at the Harris to improve mental health and wellbeing who will be exhibiting a group art work.
Tim Joel, Head of Culture at the Harris, said:
"The Harris' large scale galleries are ideal for local artists to display their work to thousands of our visitors. This year we made it even easier for people to submit their work by introducing a 24-hour access digital form.
"This was extremely popular, encouraging submissions from even more local artists from many different backgrounds. We also have a range of experimental work from young people studying art and design at Cardinal Newman College on display."
Mark Love, Occupational Therapist and artist with Lancashire Care NHS Foundation Trust, added:
"Being able to exhibit in a public gallery really helps to communicate the work produced by service users who are restricted in their environment. It provides, goals and projects for us to work on and enables service users to build up their skills, self-esteem and confidence.
"We are hoping it showcases a range of abilities and helps to reduce the stigma around mental health through art".
Many of the artworks are for sale, making unique and special gifts for friends and family.
Exhibition Highlights
Competition winners will be announced at the preview event at 7pm
A special area will showcase work created just by young people
Look out for the big sketch off event for all ages!
Visitors can pick up a free copy of the Harris Open catalogue in the galleries.
The public preview night is on Friday 13 December from 6pm - 8pm.
FREE ENTRY. No ticket required. Everyone welcome
The exhibition will run from 14 December 2019 – 26 January 2020
Related
0 Comments