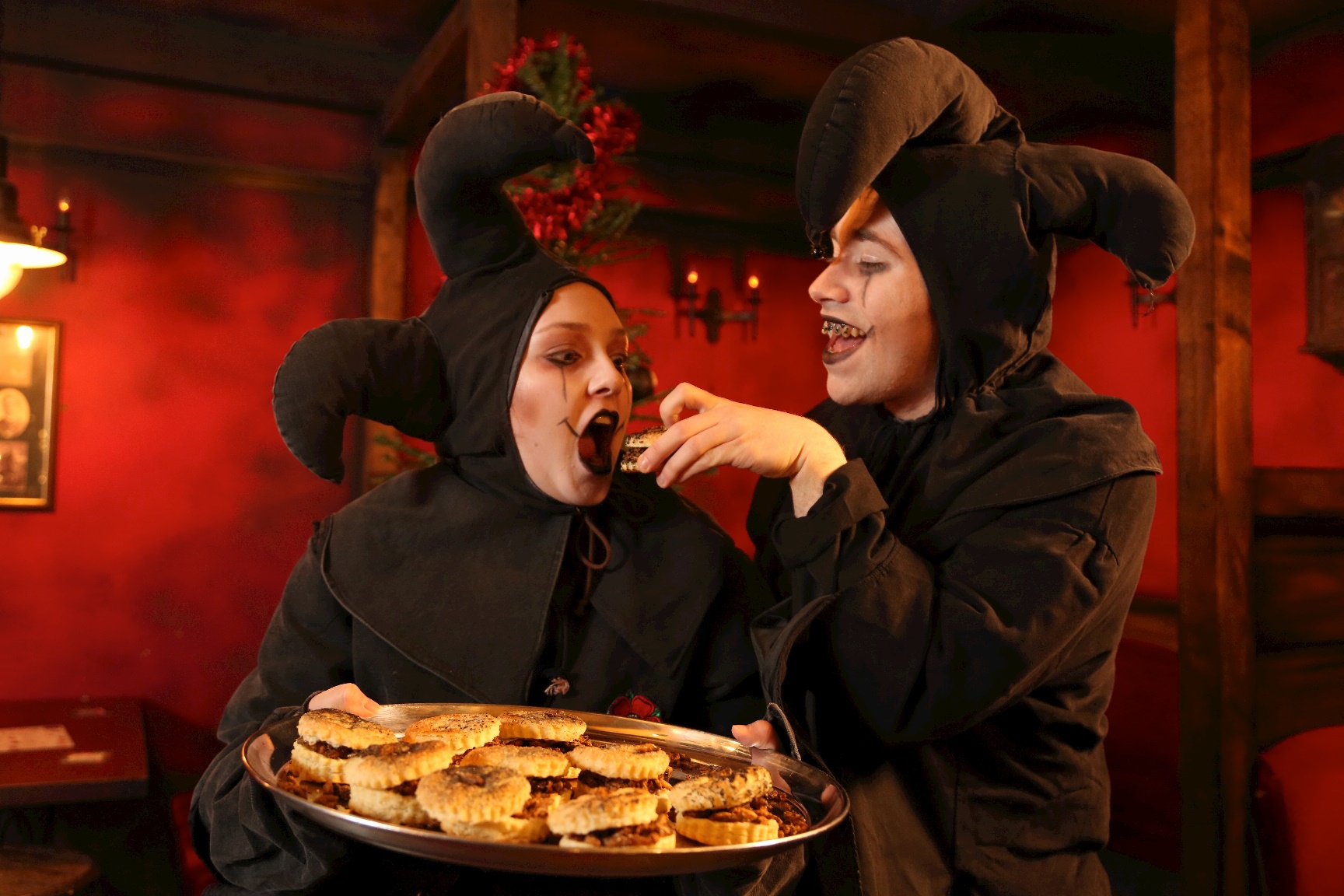 Festive thrill-seekers will have the chance to put their taste buds to the test as The Blackpool Tower Dungeon launches its limited edition 'minging' mince pies.
For two weeks only, anyone visiting the award-winning Blackpool Tower Dungeon will face the usual round of special effects, scenes and screams, alongside the new scary snack, available at the decadent – but dodgy – Red Lion pub.
Alongside the bug-infested pies, visitors will also be able to explore the labyrinth of corridors that lie beneath The Blackpool Tower, with the opportunity to experience the fun and excitement of the interactive stories acted out within.
Whether you're exploring historic medicine with the Plague Doctor, or learning about your sensitive side with The Torturer, there's something to frighten and thrill everyone, with a death-defying Drop Dead: Drop Ride at the end.
Families can enjoy a frightfully entertaining festive period with this unique experience at The Blackpool Tower Dungeon, recommended for children over eight years old, although entry is at the discretion of the parent or guardian.
Kenny Mew, general manager at The Blackpool Tower Dungeon, said: "The Blackpool Tower Dungeon is doing what it does best this Christmas with its spooky twist on the much-loved mince pie.
"For people who want to kick start the Christmas cheer in a fun and unique way, we dare you to come down and try out one of the minging mince pies this week!"
The minging mince pies are available from the 2nd December until 15th December.
The Blackpool Tower Dungeon is open daily from 10:30am until 5pm. For more information including how to buy tickets, please visit www.thedungeons.com/blackpool … if you think you're brave enough.
Related
0 Comments