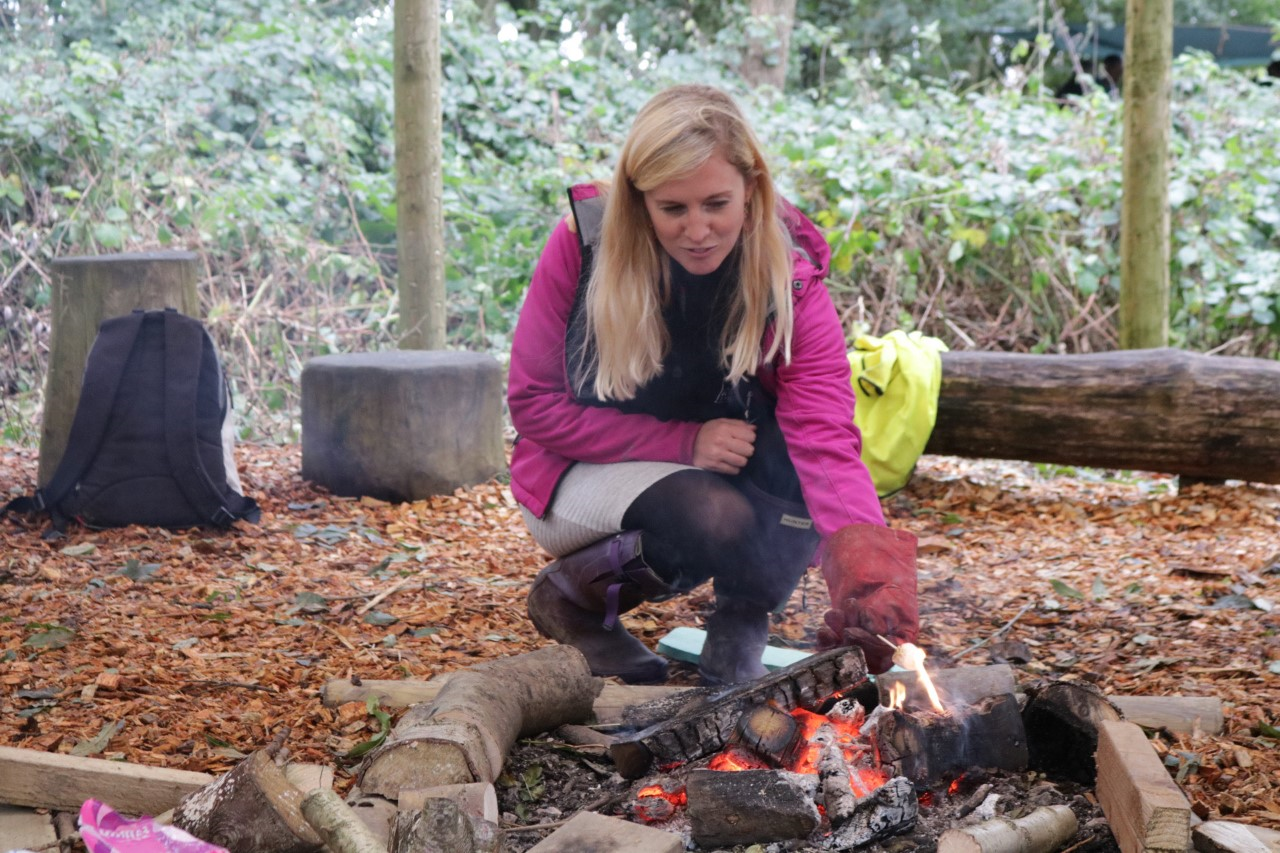 Lancashire is leading the way when it comes to prescribing nature to help deal with mental health issues.
The Myplace project , which specialises in ecotherapy, is celebrating its 1,000th participant today, with officials from NHS Trusts, local authorities and a number of Wildlife Trusts visiting an open event at Brockholes Nature Reserve in Preston.
The Lancashire Wildlife Trust runs Myplace, in partnership with the Lancashire Care Foundation Trust. It aims to use nature as a prescription towards better mental health, and the partnership has proved both ground-breaking and successful.
Many of the 1,000 participants were prescribed by GPs who believe their patients benefit from being in nature, meeting people and doing something worthwhile. Others have self-referred onto Myplace, after hearing of the project at events and the Job Centre.
Medical professionals see outdoor work, interactions with other people and making products, like birdboxes and benches for Wildlife Trust reserve, as hugely beneficial to the mental state of people they see. And if this was followed up nationwide it would save the NHS millions of pounds and help people to cut down the numbers of drugs they are prescribed.
Chief Executive of Lancashire Wildlife Trust, Anne Selby said: "I am very proud of Myplace. For too long health and the environment have been seen separately, now, because of projects like Myplace, nature is being seen as a prescription for mental health problems."
Myplace manager Rhoda Wilkinson said: "Today our visitors have experienced just how nature benefits people with mental health issues through Myplace."
The celebration is being held on Mental Health Awareness Day and comes as the Wildlife Trusts, nationally, publish a new report that reveals that prescribing contact with nature for people who have low levels of mental wellbeing is excellent value for money by improving people's health and wellbeing.
Researchers at Leeds Beckett University analysed the social value of Wildlife Trusts' nature conservation projects which offer outdoor volunteering opportunities and programmes that support people experiencing problems such as anxiety, stress or mild depression.
The report draws on the conclusions of three years research which found that people participating in both sorts of outdoor nature conservation activities felt significantly better, both emotionally and physically, as a result. They needed, for example, fewer visits to GPs or felt more able to get back into work. (1)
The new report – Social return on investment analysis of the health and wellbeing impacts of Wildlife Trust programmes (2) – calculates the social return on investment for every £1 invested in the two types of Wildlife Trust projects and found that they are excellent value:
• For every £1 invested in regular nature volunteering projects which play a part in creating a healthy lifestyle by tackling problems like physical inactivity or loneliness, there is an £8.50 social return.
• For every £1 invested in specialised health or social needs projects which connect people to nature and cost more to run, there is a £6.88 social return.
Dom Higgins, Nature and Wellbeing Manager, The Wildlife Trusts, said, at Brockholes: "Evidence shows that nature volunteering or taking part in a more specialised health and nature project really works. People who have low levels of wellbeing feel healthier and happier when they're connected to wildlife and wild places.
"We want to see the concept of nature on prescription becoming a core part of the National Health Service (NHS) mental wellbeing programmes."
Dr Amir Khan, GP and Health Ambassador for The Wildlife Trusts said: "There is a clear need to invest in nature-based services so that more people can benefit. If more people could access nature programmes I believe that we would see a knock-on effect in our GP surgeries, with fewer people attending for help with preventable or social problems arising from being cut off from others, not getting active or having a purpose."
Visitors to the celebration day heard stories from participants who have experience mental health issues, like depression, after losing loved ones or struggling to get jobs.
If you have mental health issues or know someone who has, you can learn more about Myplace at https://www.lancswt.org.uk/our-work/projects/myplace.
Related
0 Comments