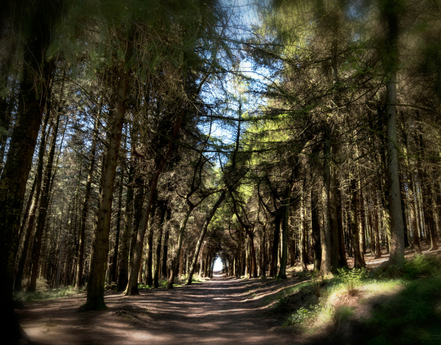 Head off the beaten track and venture into the timeless landscapes of Lancashire's un-spoilt countryside. Breathe in the fresh air, take in the spectacular scenery and discover the landscape that inspired famous authors such as the Brontës and J.R.R.Tolkien.
Experience the feel good factor of a ramble through the beautiful Lancashire countryside. With two Areas of Outstanding Natural Beauty, the Forest of Bowland and Arnside & Silverdale, plus numerous quaint village, quiet country lanes and trails, a walk in Lancashire will take you away from it all. Pack a picnic and make a day of it!
If you thrive in the outdoors and love to explore undiscovered countryside, then Lancashire is yours to enjoy no matter what your ability. From short, gentle rambles to wide-ranging treks for the serious walker, there is a whole host of walks on offer.
Explore the rugged but beautiful Rivington Pike wander around the ever popular Stanley Park or take a low impact stroll along the gentle promenade that runs down the coast of St Anne's.
Follow the true story by walking the route of the War Horses, who were brought from all over the world to Ormskirk Station to be trained for service at Lathom Park and who inspired the book 'War Horse' by Michael Morpurgo.
The fantastic growing network of trampers and trails shows no sign of slowing down. Helping to open up Lancashire's countryside and offering excellent opportunities for easy access into the great outdoors.
Trampers - these specially designed four-wheel drive all-terrain electric buggy enable people who have difficulty walking, who are less able or who may be disabled to experience the countryside; and to accompany friends and family when out walking.
Trampers are available for hire from:
Follow the Millennium Green Tramper Trail that passes along the beautiful river Wyre, enjoy beautiful wildflowers and wildlife on the riverbanks, and keep an eye out for Kingfishers and bats on summer evenings.
Make the most of your walk and bring your faithful pooch along as well. Then treat yourself to a well-earned pint in one of the many dog friendly pubs and places to eat!
Related
1 Comments