THE SHANKLY HOTEL PRESTON ANNOUNCES PERMANENT FOOTBALL MEMORABILIA EXHIBITION IN HONOUR OF SIR TOM FINNEY CBE & BILL SHANKLY OBE.
RARE ITEMS OF FOOTBALL MEMORABILIA TO GO ON DISPLAY WITH SUPPORT FROM THE NATIONAL FOOTBALL MUSEUM.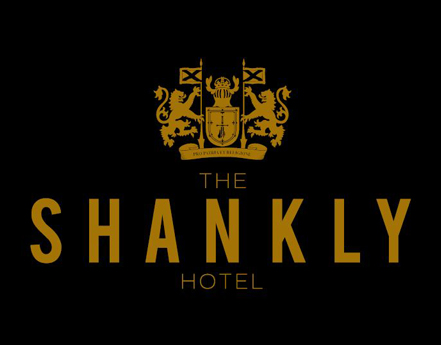 The new £15M Shankly Hotel Preston which is currently under development has today confirmed that it will house a permanent football memorabilia exhibition in honour of the late SIR TOM FINNEY CBE and BILL SHANKLY OBE.
Following talks between Christopher "William Shankly" Carline - the Grandson of the legendary Liverpool FC manager - and the family of the Sir Tom Finney CBE - it was agreed that the Finney family would work closely with the Shankly family to provide an undisclosed number of items of unique and rare football memorabilia from Sir Tom's football career, in addition the items which the Shankly family are loaning; to mark a permanent memorial and tribute to two giants of the football world and Preston North End FC..
The National Football Museum - which was previously located in Preston and which is now based in Manchester - has also agreed to support the Shankly Hotel with a number of items of memorabilia from the playing careers of Sir Tom Finney CBE and Bill Shankly OBE.
Christopher "William Shankly" Carline co owner of the Shankly Hotel and the Grandson of Bill Shankly OBE personally met with Brian Finney, the son of Sir Tom to curate and agree the collection of unique items which will include;
Sir Tom Finney's OBE and his CBE
Freedom of the City of Preston scroll and silver casket
Army Wartime Football Medal
Testimonial Programme
Preston North End shirt signed by Sir Tom Finney CBE
1950's boots endorsed by Sir Tom Finney CBE
Christopher "William Shankly" Carline said;
"I had a very productive meeting with Brian Finney the son of Sir Tom on behalf of the family and we discussed how we could jointly honour the memory of Sir Tom and my Grandfathers football achievements at Preston. I am thrilled and delighted to confirm that we now have agreed our Shankly Hotel memorabilia collaboration with the Finney family. The family have agreed to provide a number of unique items which will make this a truly outstanding collaboration and one which will be unique."
Peter Holme Collections Officer for the National Football Museum Manchester is delighted to also be able to assist and work closely both with the Shankly Hotel and the Finney family. Commenting on this he said;
"The National Football Museum is pleased to assist the Shankly Hotel project in Preston with displays of memorabilia which celebrate the lives and achievements of two icons of Football, Sir Tom Finney CBE and Bill Shankly OBE, both of whom had long playing careers at Preston North End Football Club. They are also inductees in the National Football Museum's Hall of Fame."
Carline added;
"When the National Football museum was based in Preston it was a fantastic visitor experience for football fans from across the UK to visit and it was a huge loss to the city. We hope in some way - working with the Finney family - and combining their memorabilia to bring something special and unique back to the city.
I also recently met with the National Football museum to discuss their support of the project. We are truly delighted to be working with the museum and its curator Pete Holme who is truly a passionate advocate and historian of the game, Sir Tom Finney and my grandfather. We are honoured to have his support on this project.
Together with the National Football museum and the Finney family we aim to make the Shankly Hotel Preston one of the top football themed hotels and experiences in the UK creating something very unique for football fans and to continue the legacy that the National Football museum first established in Preston.
For me the greatest honour will be to see the legacy of Sir Tom Finney CBE and my grandfather Bill Shankly OBE celebrated for their achievements and the values that they stood for both as gentlemen and footballers and which truly made football the beautiful game that it is today. "
The former Grade II listed post office building which is 114 years old will be transformed into a luxurious 65 room boutique hotel breathing new life into this iconic building. The Shankly hotel will be modelled on similar lines to the Liverpool hotel which will feature Shankly memorabilia complete with photographs, and nostalgia connected to his time at the various clubs he served during his playing and management career.
Shankly's association to Preston started in July 1933 - after a few appearances for Carlisle United - when he signed for Preston North End. Shankly played in the Preston side promoted to the First Division in 1934, and also played with them in two FA Cup finals, winning the iconic trophy in 1938. He was also a member of the Preston team that won the 1941 Wartime Cup Final at Wembley. It was at this time Shankly made his debut for Scotland in a 1-0 win against England in April 1938. He went on to make four further appearances for his country, plus another seven in wartime internationals and played for a number of different teams during the war, including Liverpool and Arsenal.
Shankly returned to Preston after the war, but retired from playing in March 1949, immediately taking up a post as manager of Carlisle. He moved on to become manager of Grimsby Town in 1951, Workington in 1954, and Huddersfield Town in 1956. At Huddersfield he is remembered for discovering a talented 15 year old called Denis Law. In December 1959 Shankly became manager of Liverpool who were mid table in the Second Division.
Under his management, Shankly transformed Liverpool's fortunes getting them promoted into the First Division at the end of the 1961/2 season, and in 1963/4 they won the League Championship, a feat they repeated in 1965/6. He also won them their first FA Cup in 1965. The 1970s saw more success, including winning the UEFA Cup and League Championship, both in 1973, and the FA Cup the following year. Shankly retired at the age of 60 in July 1974 and was succeeded as Liverpool manager by Bob Paisley. He was awarded the OBE later that year.
Related
0 Comments