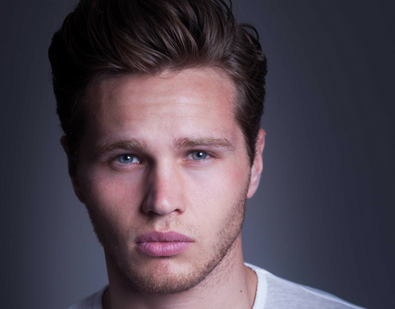 Internationally renowned producer Martin Dodd for UK Productions will be presenting for the very first time Beauty and The Beast as a pantomime at Blackpool's Grand Theatre this year.
Today, the Grand Theatre announces National Television Award Winner 'Best Newcomer' Danny Walters will play the part of The Prince (Beast) in this year's spectacular pantomime.
In May 2017, it was announced Walters would be appearing in the BBC soap opera, EastEnders, as a regular character Keanu Taylor. Walters became a National Television Award Winner 'Best Newcomer' for his part.
Walters beat off stiff competition from Coronation Street's Rob Mallard (Daniel Osbourne), Emmerdale's Ned Porteous (Tom Waterhouse) and Hollyoaks' Nathan Morris (Milo Entwistle) to claim the award.
Before his soap debut, Walters was best known for playing stroppy teenager Tiger Dyke in hit ITV comedy Benidorm (2014-2017). He made guest appearances in the BAFTA-nominated BBC mini-series Our World War and the BBC series Call The Midwife, in 2014 and 2016, retrospectively.
This isn't Walters first appearance in pantomime with his debut in Jack and the Beanstalk at the Billingham Forum Theatre. Moreover, this isn't the first appearance of a soap star, Blackpool's Grand has presented many of soaps top stars including; Tom Lister (Emmerdale), Vicky Entwistle (Coronation Street), and Danny Miller (Emmerdale) to name a few.
Walters said of his role and visit to Blackpool's Grand 'I am delighted and excited to be performing at this iconic theatre over the festive season. The Grand Theatre has a reputation for excellence and I feel privileged to be part of Beauty and the Beast'.
Joining Walters at The Grand is not one, but two radio legends, Steve Royle from BBC Radio Lancashire who will play Louis La Plonk and local broadcaster Hayley Kay of Radio Wave returns as our Magical Fairy. This year will be Royle's 16th year in pantomime at Blackpool's Grand, Kay is delighted to be returning to what she considers her theatre home. Kay has a wealth of broadcasting experience with over 15 years on the station. Royle is currently rehearsing for a world premiere of Dan Leno - A Royal Jester for Lytham Festival. has supported both Peter Kay and Dave Spikey on tour and was voted 'Entertainer of the Year' at the Red Rose Awards. Kay is a well-known presenter at events across the Fylde Coast including the Blackpool 10K Fun Run, Education Awards, Illumination Switch On, NHS Awards, Santa Dash, Miss Blackpool, Trinity's Illumathon and this year she hosted Lytham Festival. She's also hosted School's Alive at The Grand Theatre since 2002 and works for various local charities; she is also a proud ambassador for the Blackpool Carers Centre, Blackpool Scouts & Girlguiding UK.
Nick Wilton will play this year's Dame. Wilton has appeared at The Grand on more than one occasion in pantomime. Wilton is best known for playing Mr Lister in the BBC soap opera EastEnders as a recurring character.
The incredible dancing stars of Barbara Jackson Theatre Arts Centre will also return with choreography by Katie Hill.
Belle is dreaming of a happier life but finds herself transported to a cursed castle. Held imprisoned by a hideous beast, placed under a spell by an evil enchantress.
Can Belle see beyond the beast and fall in love with her captor? Will the Beast's selfishness cost him the world he once knew and the hand of the girl who has melted his heart? Featuring sumptuous costumes, magnificent scenery and the unmissable and magical transformation moment, it's a pantomime not to be missed.
Producer Martin Dodd for UK Productions said 'For our 23rd pantomime at the Grand Theatre we are delighted to be launching our new title Beauty and the Beast. Containing all the elements that we know Blackpool audiences will love, including lots of comedy, spectacle and music, and of course the hilarious Steve Royle, EastEnders and Benidorm star Danny Walters and the welcome return of Radio Waves very own Hayley Kay as our magical Fairy we are confident that it will be a hot ticket this Christmas.'
Andrew Howard Marketing Manager for Blackpool's Grand Theatre said; 'We're so lucky working with such an incredible producer, Martin Dodd is like one of the family. Casting has been incredibly exciting, and it's been hard keeping the news of Danny quiet.
'With Danny already winning the NTA for Best Newcomer we know he's going to be a huge hit with our audiences! Sales of tickets are already way ahead of last year so we're encouraging people to book earlier than normal if they can for the very best seats.
'Blackpool audiences are guaranteed another year of spectacular sets, dazzling costumes and side-splitting comedy being an all-new production. We're incredibly lucky to have Damian Sandys, nominated for Best Director in the 2017/18 Great British pantomime awards returning to direct this year – we can't wait for you to see it.'
As the Grand aims to be the theatre of choice for Blackpool, Fylde and Wyre and to offer opportunities to enjoy, participate and learn through the arts this year we will be launching very special Magic & Sparkle tickets! We'd like our customers to think in these hard times of others that might not be as fortunate as themselves and how much of a experience they would be giving if they purchased one extra pantomime ticket at a very special rate. The theatre will then donate these Magic & Sparkle tickets to organisations and community groups who really need a special treat at Christmas. We've made it easy to do whether you're booking in person or at the Box Office. Just ask or look out for the Magic & Sparkle ticket add-on.
More casting is to be announced soon - Book your seats today to see Blackpool's must-see Christmas show in 2018.
Beauty and The Beast
BLACKPOOL GRAND THEATRE
7 December 2018 to 6 January 2019
Starring Danny Walters, Steve Royle, Hayley Kay, Nick Wilton
Book online at Blackpoolgrand.co.uk or call the box office on 01253 290190. For all the very latest news follow us on Facebook, Twitter or Instagram.
Related
0 Comments