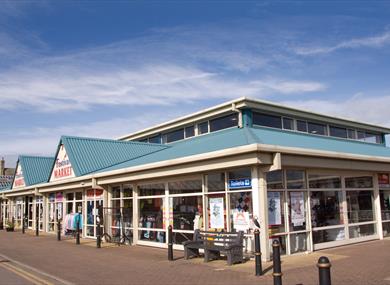 The Festival Market is situated on Morecambe's promenade and enjoys stunning views over Morecambe Bay towards the Cumbrian Hills. You can see many interesting sights such as the Tern Project and Poem Path or you can have your photograph taken with the legendary Eric Morecambe whose famous statue is situated just a short walk away from the market hall.

A traditional covered market with 108 stalls and shops including 2 cafés. There is a wide choice of goods available such as ladies and gents fashion wear; electrical goods; toys and games; bedding and towels; bags and suitcases; videos and DVDs - the list is endless.

The Festival Market is open Tuesday, Thursday, Saturday and Sunday (including bank holidays) from 9.00am till 5.00pm (4.30pm from October to March).