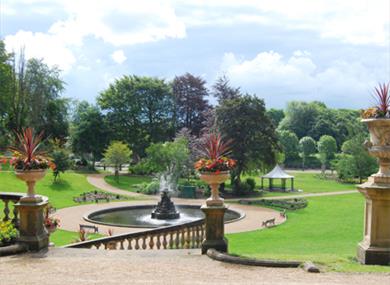 With a backcloth provided by the River Ribble, Avenham Park ranks amongst the finest examples of traditional Victorian parkland in the North West. Designed and created by Edward Milner during the 1860s. Avenham Park, together with Miller Park, is probably one of the best surviving examples of his work today.

This park is created from a natural amphitheatre and has a famous Japanese Rock Garden with a wide variety of unusual ornamental plants, together with beautiful water features. Avenham Colonade, the splendid riverside Ribble Walk, The Belvedere and majestic Derby Walk are amongst a few of the features to be found.

A number of outdoor events are hosted here throughout the year, ranging from major music festivals and traditional Easter Egg Rolling to fun days, sponsored walks and orienteering.