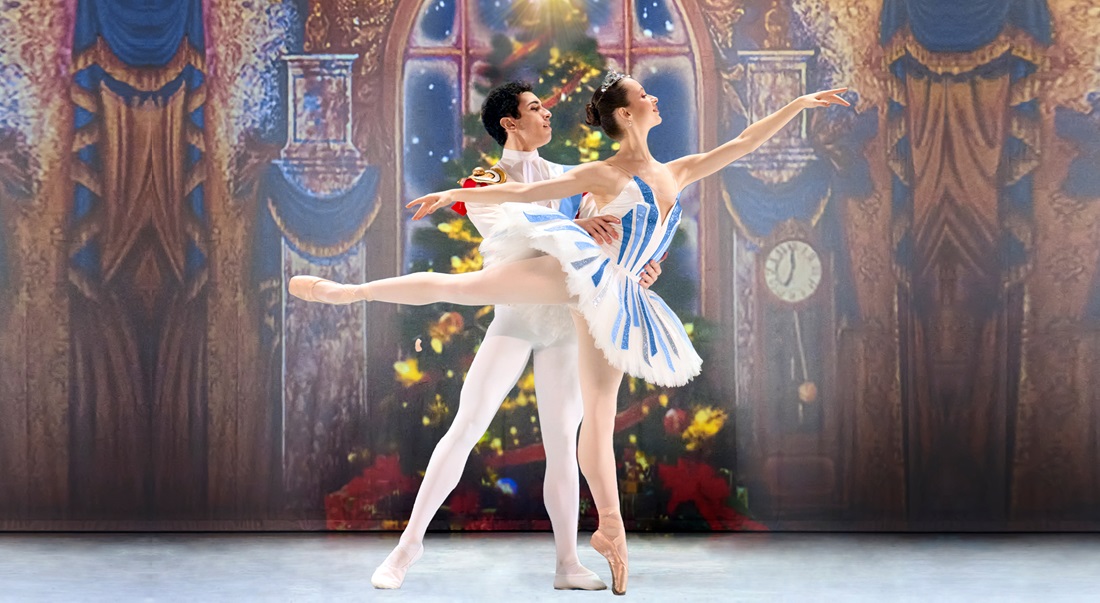 Blackpool Grand Theatre, a cultural landmark known for its captivating performances and rich history, is pleased to announce an increase in visitors from across Lancashire and is actively collaborating with employers, residents, education providers and associations, to share the excitement of its diverse programme with staff and residents alike.
As the cultural heartbeat of the region, Blackpool Grand Theatre has long been a destination for theatre enthusiasts, offering a diverse range of shows and entertainment that appeal to audiences of all ages. Over the past 12 months, the theatre has witnessed a remarkable influx of visitors from key areas such as Wigan, Preston, Chorley, Blackburn, Bolton, Burnley, Lancaster, Ribble Valley and South Ribble, underlining its growing popularity and enduring appeal.
The significant surge in visitors includes a 70% rise for visitors from Wigan; a 57% increase in theatre-goers from Preston; a 53% increase from Chorley; a surge of 100% increase from Blackburn; a massive additional 128% from Bolton; 66% from Burnley; 56% increase from Lancaster; 58% from Ribble Valley; and an amazing 120% from South Ribble.
These impressive increases in visitors, highlight the Blackpool Grand Theatre's ability to attract a diverse and growing audience. The theatre's commitment to providing exceptional performances and entertainment has clearly resonated with audiences across the Lancashire region, as demonstrated by these significant percentage-driven visitor increases.
The Grand Theatre's Chief Executive, Adam Knight, expressed enthusiasm about this trend, saying, "We are thrilled to see an increasing number of visitors from across the County choosing the Blackpool Grand Theatre as their preferred entertainment destination. This signifies the strong connection between our local and regional communities, and the enduring love for the arts."
To further strengthen ties with the County, Blackpool Grand Theatre has initiated collaborations with regional employers, associations, educational establishments and councils, to ensure that staff and residents are well-informed about the exciting new season of shows and performances. This proactive outreach aims to make the theatre's offerings easily accessible to all, fostering a sense of community engagement and cultural enrichment across Lancashire.
The partnerships including initiatives such as exclusive discounts on selected shows, making it more affordable to enjoy world-class entertainment; community engagement through the theatre's Creative Learning Team, ensuring that the theatre remains an integral part of Lancashire's cultural landscape; and information campaigns working in tandem with the theatre to disseminate information about the upcoming season through various channels including newsletters, social media and community events across the County.
Adam emphasised the importance of these collaborations, saying, "Our aim is to make the arts accessible to everyone and to celebrate the vibrant cultural connection between Blackpool and the rest of Lancashire. We are grateful for the support of regional employers, councils, associations and educational establishments, in achieving this goal."
As the theatre looks ahead to an exciting new season filled with captivating performances, heartwarming stories and unforgettable moments, Blackpool Grand Theatre invites Lancashire residents to join in the celebration of the arts.
For more information about Blackpool Grand Theatre's upcoming season, ticketing and partnerships, please visit blackpoolgrand.co.uk or email marketing@blackpoolgrand.co.uk and download the new season brochure here.
Related
1 Comments