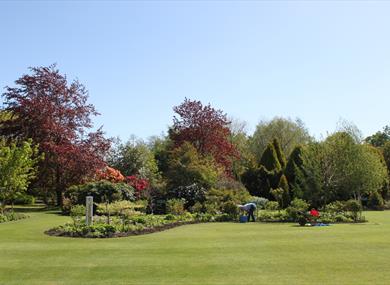 Myerscough Gardens are situated on the west-side of the College campus, to the rear of the Plant World sales and display areas. The Gardens cover an area of approximately two hectares, containing over twenty themed plant borders set into a large lawned area, a pond and bog garden, a large collection of trees and an ornamental kitchen garden. Last year, the gardens picked up a Gold award and a North West in Bloom trophy in the category of North West in Bloom small tourist attraction.

The area was originally laid out over thirty years ago as horticultural grounds, alongside the glasshouse and nursery units, for the education and training of students in a wide range of plants and practical skills. This use continues today, together with the work of maintaining and improving the Gardens as an open to the public to visit and enjoy.

Access to the gardens is through the Plant World glasshouses and the newly constructed Garden House tea room, with its attractive views over the gardens.