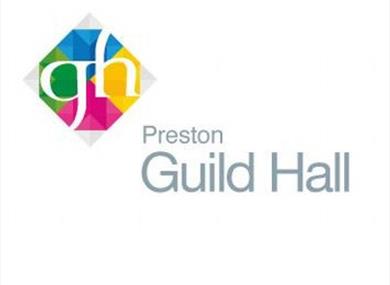 Preston Guild Hall's arcade is undergoing a modern make over and will host an eclectic mix of retailers and authentic dining. The complex will soon be Preston's place to be for shopping, dining and entertainment with plenty going on morning, noon and night.

Theatre - Preston Guild Hall Entertainment Complex is dominated by 2 fantastic venues that host on average around 300 events per year, with over 100,000 visitors.

The Grand Hall Arena was designed as a prestigious concert venue seating over 2,000 guests, although its multi-purpose layout and flexibility means that it can be used for a range of activities and productions, including large dinner events, sporting events, conferencing, dance events and much, much more.

Ticket prices will depend on specific events and performances. Please call the box office for details.

Retail - For a completely new shopping experience that you won't find elsewhere, visiting the arcade in Preston is a must. From a wide range of niche shops to a vast number of independent retailers, there's something here for everyone.

With it's city centre location, on-site parking and links to nearby bus and rail networks, the Guild Hall Arcade is easily accessible 7 days a week. Whether you're having lunch in one of our restaurants, a catch up over coffee or taking in a show, we've got it all.

Dining - We offer the very best in authentic dining with more to come in 2015. With something going on morning, noon and night, there's never a bad time to come and pay a visit. Come and experience the very best in tapas cuisine from around the world in our fantastic restaurant Mundo Tapas.

Join us for a cup of tea or coffee at our very own Leaf or Bean, our brand new coffee shop is now open for business! Join our mailing list for all the latest offers including pre-show dining and all the up to date developments within the complex.