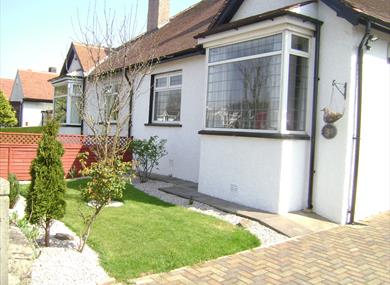 Waterside Bungalows are two pet friendly holiday homes alongside the Lancaster Canal in the north Lancashire village of Bolton-le-Sands. Within walking distance of Morecambe Bay and ideal for the Lake District.

Bolton-le-Sands is a thriving village with great facilities and close to Morecambe, Lancaster and Carnforth

Waterside Bungalows each enjoy two bedrooms (a double and single), fully fitted kitchens, patios, gardens and ample parking. All utilities are provided, alongside linen and toiletries. Bathroom facilities include both a bath and a shower in each bungalow. There is complimentary wi-fi, TVs and DAB radios.

Welcoming well behaved pets and the gardens are enclosed to allow dogs to enjoy the fresh air.

Waterside Bungalows are your home for the holidays they hope you will enjoy all they have to offer.