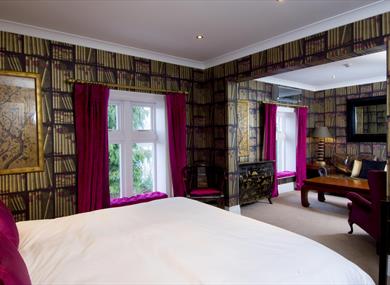 A true contemporary country house hotel set in the heart of the spectacularly under exposed Ribble Valley.

This magnificent 15th century manor house has been restored to expose its true beauty. The stunning interior design is perfectly complimented by the historical and architectural features that this magnificent property boasts, creating a truly unique ambience and atmosphere.

As difficult to describe as it is to forget this part chic, boutique luxury hotel is the perfect escape and hideaway with 18 thoughtfully decorated bedrooms. Offering somewhere to relax and unwind and to stimulate the taste buds as well as indulge the senses - our Brasserie and Deli menus are a must for all visitors.

Most important to us is that Mitton Hall is a place to be enjoyed by everyone time and time again.

Our aim is that your stay be as pleasurable as possible.

Information