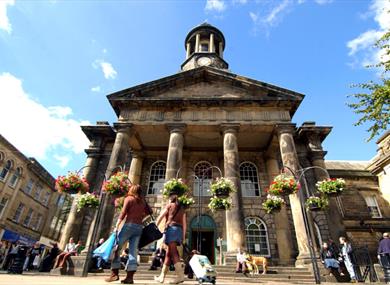 Imagine a place where you can explore, touch, learn, discover and most of all have fun. At Lancashire Museums we have lots of stuff going on to tempt you and your families.

Xplore Lancashire Museums

Visit 11 amazing venues discovering the fascinating history of this great county. Whether you have two minutes or two hours to spare why not take advantage of our exciting Xplorer ticket so you can visit us again and again and save money. You'll be surprised how much there is to see and do in Lancashire. Where will your journey take you…

The diversity of Lancashire means you can take in a Norman castle in the Ribble Valley, step back in time to the heyday of the Lancashire cotton industry in the east of the county and take in five unique museums all within walking distance in the historical city of Lancaster.

Our annual Xplorer passes offer three great packages to suit your needs and interests. Whether you want to visit the same museum again and again or visit all 11 there's an Xplorer pass for you!